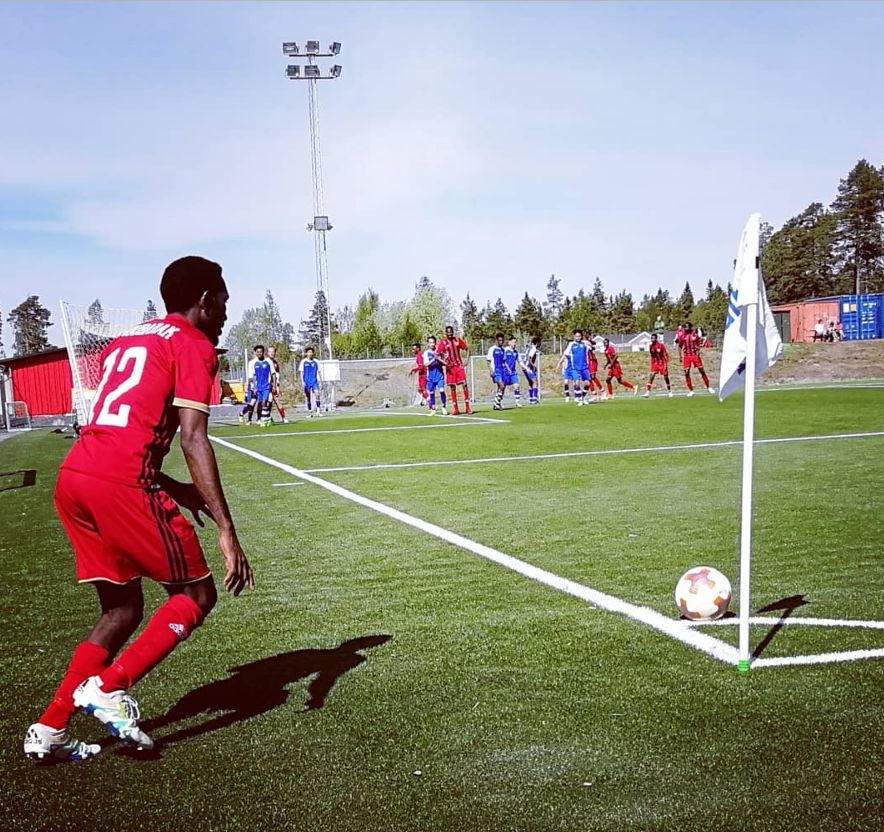 The Darfur United Men's Team began in 2012, with representatives chosen from twelve Darfuri refugee camps located in Chad. That year, the soccer team scored the Darfur community's first international goal at Viva World Cup in Iraqi-Kurdistan. Since then, the team has been a vehicle for global awareness and a vehicle for hope and pride for the Darfur community.
Darfur United has successfully inspired the Darfur people, fostered unity and cohesion among Darfuri tribes dispersed between the camps, and served as a microphone for an often voiceless and powerless community.
The 2014 ConIFA World Football Cup, held in Östersund gave stage for the players to share their story and advocate for themselves, as the tournament reached 300 million people across 61 countries through TV, radio, and newspaper coverage and live reporting.
Immediately following the tournament, 13 of the squad applied for and received asylum in Sweden. Now, after four years, 10 of the original squad have relocated to Jamtland and 8 of the players now have full time jobs and are living independent, productive lives within the Östersund community. These same players, with financial backing from ÖFK, have now formed the backbone of ÖFK Cosmos. The 'Mighty Cosmos' as they call themselves is an integration football team, playing in division 6 of the JHFF men's league.  They are currently sitting 4th in the league, but with big dreams of one day playing in the Allsvenskan.
In 2017, Darfur United and ÖFK created a fundraising scheme called Zero Point One. All the ÖFK players and staff pledged 0.1% of their salaries for one year.  All the money raised was sent back to Chad and helped develop football academies in the refugee camps.  Here, each day, boys and girls get access to basic coaching, education, friendship, football equipment and a lot of love and care. This year, 2018, we hope to take the Zero Point One scheme nation wide by challenging Östersund business leaders and companies to join the Zero Point One challenge along with Allsvenskan teams where former ÖFK players have gone.  So, Malmo, Dalkurd, Elfsborg and Orebro…you will be challenged!  In July 2018, the challenge will start and will be launched with an amazing song and video, created by the ÖFK and Darfur United players, along with a full length documentary telling the incredible story of this amazing group of young men.
We hope you can join the movement.
More info: